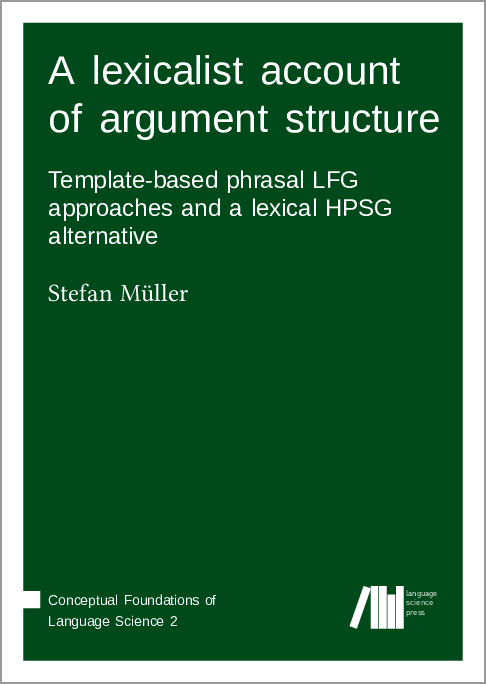 We're happy to introduce a new book in the series: A lexicalist account of argument structure, by Stefan Müller. The book argues that for a proper account of argument structure, we need to combine insights from approaches usually treated as widely disparate: Minimalism and Construction Grammar.
The book implements these insights in a variant of Lexical Functional Grammar, augmented by tools for phrasal constructions derived from Construction Grammar. It offers a new formalization that may provide solutions to longstanding problems not available in other formalizations.
Read the summary of the book or download it directly from the Language Science Press catalog.
Müller, Stefan. A lexicalist account of argument structure: Template-based phrasal LFG approaches and a lexical HPSG alternative. Berlin: Language Science Press. (doi:10.5281/zenodo.1441351)